If this story doesn't make you feel something, go immediately to the ER for tests, because somehow, you're still alive despite not missing a heart.
For years, Meena Kumar has run a pet sitting service, Pet Fairy.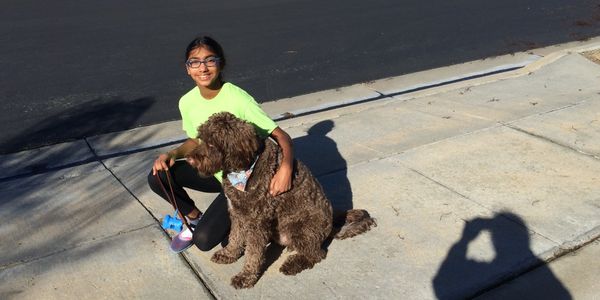 That's cool. Not crazy uncommon or anything, but cool.
Here's the twist: Meena was adopted, herself, so getting senior dogs adopted is a passion of hers, except she couldn't volunteer at the shelter until she was 17, and she started doing this when she was 12.
What were you and I doing when we were 12? Yeah. Not this kinda thing.
And now she's raised $14,000 to get that done. Is not a typo. We're not talking four hundred, or fourteen hundred. Fourteen grand is enough to buy one Chevrolet Spark or ten classic Yugos plus a couple extra transmissions, because you're gonna need those. Yugos tend not to go.
For her hard work, Meena is getting national press: Today.com, CNN, and now this blog, and it's a miracle I'm writing about her, because there are Florida Man stories out the wazoo this week, like the people trapped in an elevator. Mechanical problems? No. Methed up idiot threatening people? No. An alligator was waiting to ambush them. Maybe the alligator figured out that this was a magic metal machine. Sit here, wait for the ding, and boom, like a fridge, fresh meat appears.
Get on with your bad self, Brainy Alligator.
So on this random Thursday, when we typically celebrate weird news, it's nice to spotlight hard work and kindness.
Thank you, Meena–because this is the kind of story we need during the insanity that is 2020.